We Are Here To Serve You
AdTheory was formed to ensure clients receive the highest level of customer service and the quality of traffic they expect. Our clients know we are fighting for them on all aspects of their campaigns, from Ad-Fraud Blocking to Targeted Advertising Segments. Our goal is to supply our clients with the highest converted traffic within their system. Before a campaign goes live our Strategy and Research Team evaluate each client's KPI and comparable current clients. Once a plan is in place our Creative/Production Team work hand and hand with our Planning/Buying Team to bring the campaign to life. The largest factors when running a campaign should happen before the campaign is live. If you do not know what needs to be targeted, and why, you will never succeed. Most Advertising companies want to be a middle man agency and don't bring anything to the table that is a creative thought. At AdTheorywe pride ourselves on our research, targeting capabilities and Ad-Fraud detection/elimination. Being an active member of the IAB and all Ad-Fraud forum groups we hold ourselves to the highest standard in the industry.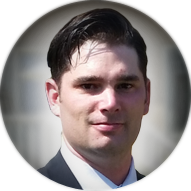 Christopher Baker

(CEO)
Growing up Chris learned the values of hard work and dedication through soccer. He was offered a soccer scholarship to Santa Clara, at the time ranked 2nd in the nation for Division 1 soccer, and was accepted into their Engineering Program. During his freshman year her sustained a career ending injury and quickly moved his focus to business.Moving to San Diego and immediately starting his new life in the advertising world. Working for a startup in 2001 Chris quickly learned the ins and outs of the industry and used his engineering background to give his own opinion on each situation. In 2005, Chris founded Catalyst Consulting Team to give guidance to education marketing firms. Servicing over 100 education companies in his first two years of business and in 2008 adding consulting and performance based marketing services. Each year Chris has expanded the business model and employee count. In 2014, a Branded Advertising Division was created giving AdTheory all the tools it needed to be a full service advertising company.Chris has been happily married for 8 years with two wonderful daughters. He loves the hiking/outdoors, golf, soccer, and football.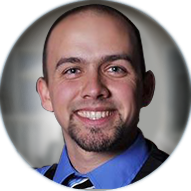 Kurt Schnabel

Online Marketing Specialist
Growing up in the digital age, Kurt has always been fascinated with technology and its ability to serve people. After 10+ years in different customer service arenas, Kurt decided to take that fascination and focus specifically on online advertising. He would first pursue this at Able Source Business Services and then later at Ad Theory. As technology is ever growing, Kurt strives to equip his clients with the most up to date tools to reach their target audience. When he is not working, Kurt loves to hike, fish, camp, and hang out with friends, especially his beautiful wife Rachel. Thankfully, he has many opportunities to pursue those passions around his home in Bend and Central Oregon.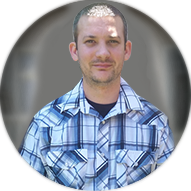 Kaleb Jones

IT Management
I've always been drawn to computers and technology. I built my first computer back in 2000 for my high school senior project using only the internet as my guide. Since then I've self taught myself many different things as well as learned more along the way. I landed my first tech job doing computer technical support and the following year when the company moved I was promoted to an assistant network administrator. When the company took a sudden turn and changed markets to education, they needed somebody to coordinate web portals and education applications. Having some prior self taught knowledge of web design, I once again stepped up to the plate to try something new. I worked as a project coordinator for web development for many years and when the company fell apart abruptly in late 2014, I was faced to take a new direction in my life. I am now happy to be a part of AdTheory handling both IT and web aspects of the company. When I'm not in front of my computer working, I enjoy spending time with my wife riding bikes and watching movies. I also love to read tech related magazines and articles online as well as a little recreational shooting in the desert and mountains.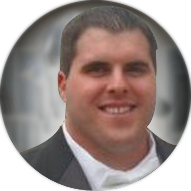 Ryan Wiener

Director of Digital Advertising
Ryan grew up in Phoenix Arizona and attended Arizona State University earning his Bachelor's degree in Political Science and Business. Ryan has always had a drive to be the best, a competitive nature that started at an early age growing up with a twin brother. When Ryan graduated college he began working for a property management company learning the customer service and sales industry. In 2008 he began working for Class Scout, an online educational marketing company, and worked his way up within the company to the Director of Sales. In 2010, Ryan worked as a marketing advisor for AdTheory and soon became a full time employee within the digital advertising department. Ryan was promoted to Director of Digital Advertising in late 2014. In 2015 Ryan became a certified IAB sales specialists in digital advertising.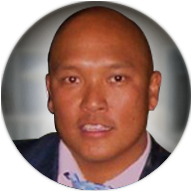 Dennis Nazareno

Director of Performance Marketing
Dennis has 7+ years of digital advertising experience. His experience has spanned search, direct response, programmatic, mobile and social. Dennis is known for integrating media channels through the use of fast moving data, leveraging insights from one channel to inform strategies in others. His focus on integration across channels has increased brand consistency and leveraged cross channel efficiency. His passion to drive business results for his clients and challenges himself and his team to continuously think about new strategies and tactics that could drive better results. This passion has led to true business result increases for clients through ongoing optimizations and also finding new digital channels for direct response (Social) and new audiences to target and scale. Outside of the corporate world Dennis has a true love for the ocean, whether it be fishing, swimming or taking surf trips to Bali, Indonesia or Costa Rica. Dennis also enjoys spending time with his family and friends. On a typical weekend Dennis will be catching a couple of waves and watching his daughter play soccer.